407 GOLD 29 WB
TATA 407 GOLD is not just another Pickup, but an emotion and an answered prayer to Thousands of Proud Owners.
610 SFC TT
The 610 SFC TT has evolved from the SFC 407 HT, not only to comply with the BS6 norms but also to provide maximum benefits to its Owners
712 LPT
Built Stronger to carry Long and Heavy Loads, the 712 LPT is the perfect choice for customers who prefer a rugged and durable LCV truck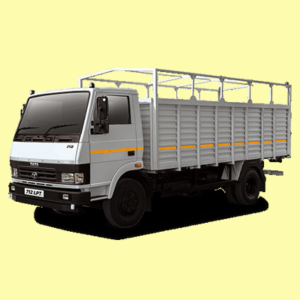 T.9 Ultra
T.9 Ultra is developed on 1.9Mt Narrow Ultra Day cabin under the world-class vehicle range of Ultra.
912 LPT
Introducing new 912 LPT BS6 with refined and most advanced 3.3L NG engine for higher mileage and better drivability
TATA 1009g LPT
Introducing New 1009g LPT BS6 with Old Trusted & Proven 3.8SGI NA engine with Higher torque available at lower RPM for Best In class mileage and TCO.
1512g LPT
Introducing the new 1512g LPT BS6 – "MY GREEN TRUCK", with trusted, refined and technologically advance 3.8L SGI TCIC BS6 engine & GB 40 gear box for Best In class mileage and better drivability
1212 LPK
Introducing new 1212 LPK in BS6 with new 3.3L NG Engine with longer flat torque curve and Improved low end torque for excellent load pulling Mileage and best in class performance