LPT 2821 COWL & SIGNA 2821.T
28T Rigid Truck segment witnesses a new breakthrough with the TATA LPT 2821 Cowl & SIGNA 2821.T BS6 range  ……..
TATA ULTRA 2821.T
TATA ULTRA 2821.T is a comprehensive bundle of Comfort, Convenience and Performance most elegantly…….
PRIMA 5530.S
TATA M&HCV 55T Tractors BS6 range of vehicles are designed to heighten the bar of customer experience and operating economics, based on the unique proposition of POWER OF 6.
PRIMA 3530.K
The TATA PRIMA 3530.K is the FLAGSHIP Construck product and is a high performance, versatile and heavy duty workhorse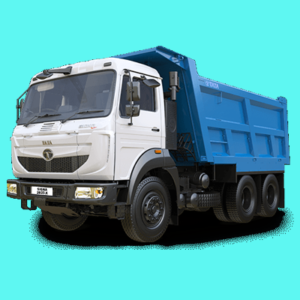 SIGNA 2823.K HD 9S
The TATA SIGNA 2823.K HD 9S is a highly versatile tipper
SIGNA 2823.K RMC STD 6S
The Tata SIGNA 2823.K RMC is a Fully Built Transit Mixer designed to cater to the transport of ready mix concrete..
LPT 4925 & SIGNA 4925.T
TATA LPT 4925 & SIGNA 4925.T BS6 as the leader in performance for customers in the biggest segment of multi-axle trucks.
LPT 1918 COWL
TATA LPT 1918 CUMMINS BS6 COWL comes from the technical stable of Tata Motors and Cummins.